The BBC is reporting that childcare costs for two year olds were 4% higher than in 2018, drawing on the Coram Childcare Survey of 175 local authorities in England, Wales and Scotland.
The same study found costs for children under the age of two increased by 5%.
Frontier Economics has been helping the Department for Education understand how childcare fees vary over time, by region and by setting type, drawing on evidence from our 'Survey of Childcare and Early Years Providers' which collects hourly fee rates directly from over 11,000 settings across England each year.
We found similar but smaller increases in childcare costs between 2018 and 2019; 3% for two year olds and 2.6% for children aged under two years. These compare to 2% price inflation across the economy (annual CPI inflation in the second quarter of 2019).
Figure 2: Mean hourly fee for two year old children by provider type. England, 2018 and 2019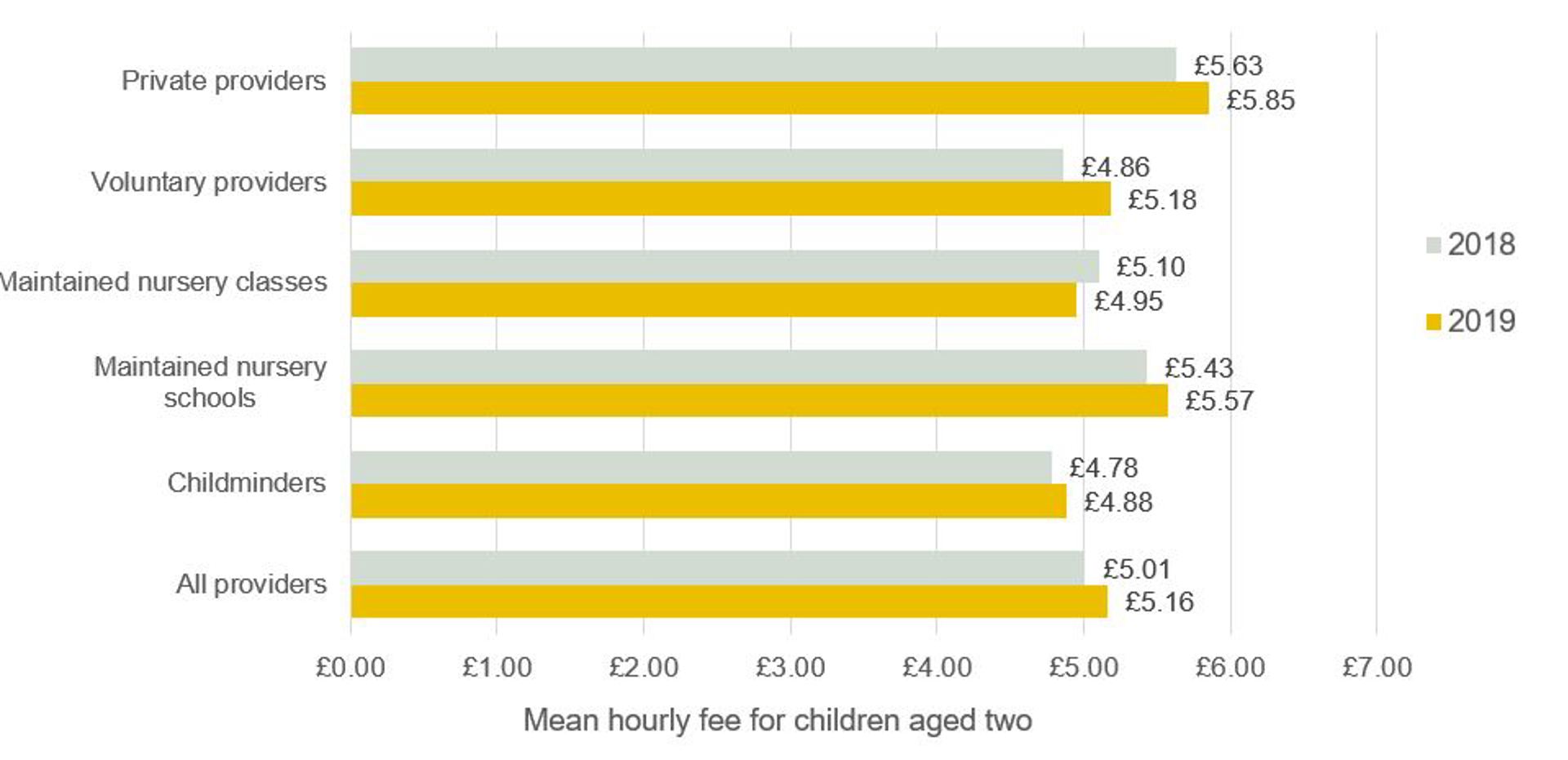 Source: Survey of Childcare and Early Years Providers 2018 and 2019
Importantly, changes in childcare costs depend heavily on the type of provider. For two year olds, costs increased by as much as 6.6% at voluntary providers (some of the cheapest in 2018), and decreased by 2.9% at maintained nursery classes.
Of course cost is only one dimension that should be considered when discussing childcare provision.  It is also important to understand the benefits to children and their parents.  Frontier's report on the value for money of childcare provision provides a more rounded picture.
Frontier regularly works with public and private sector clients on issues related to childcare and education. For more information, please contact media@frontier-economics.com or call +44 (0) 20 7031 7000.