In our new innovation interview series, Frontier talks to our network of innovation experts. These conversations look to share ideas around the economics of innovation and hear the insights from industry leaders. Here, Frontier's Laura Petschnig virtually sat down with Stephen Dury, Director of Innovation at Santander UK.
Stephen Dury joined Santander UK in September 2010. In his current role as Director of Innovation he is responsible for identifying, developing and delivering new value propositions, business models, partnerships and innovations for Santander UK.
Stephen joined Santander to help build a new challenger bank in the SME and Corporate market and undertook a number of different leadership roles during his time with the Corporate team prior to picking up the leadership of the UK Innovation team in 2018.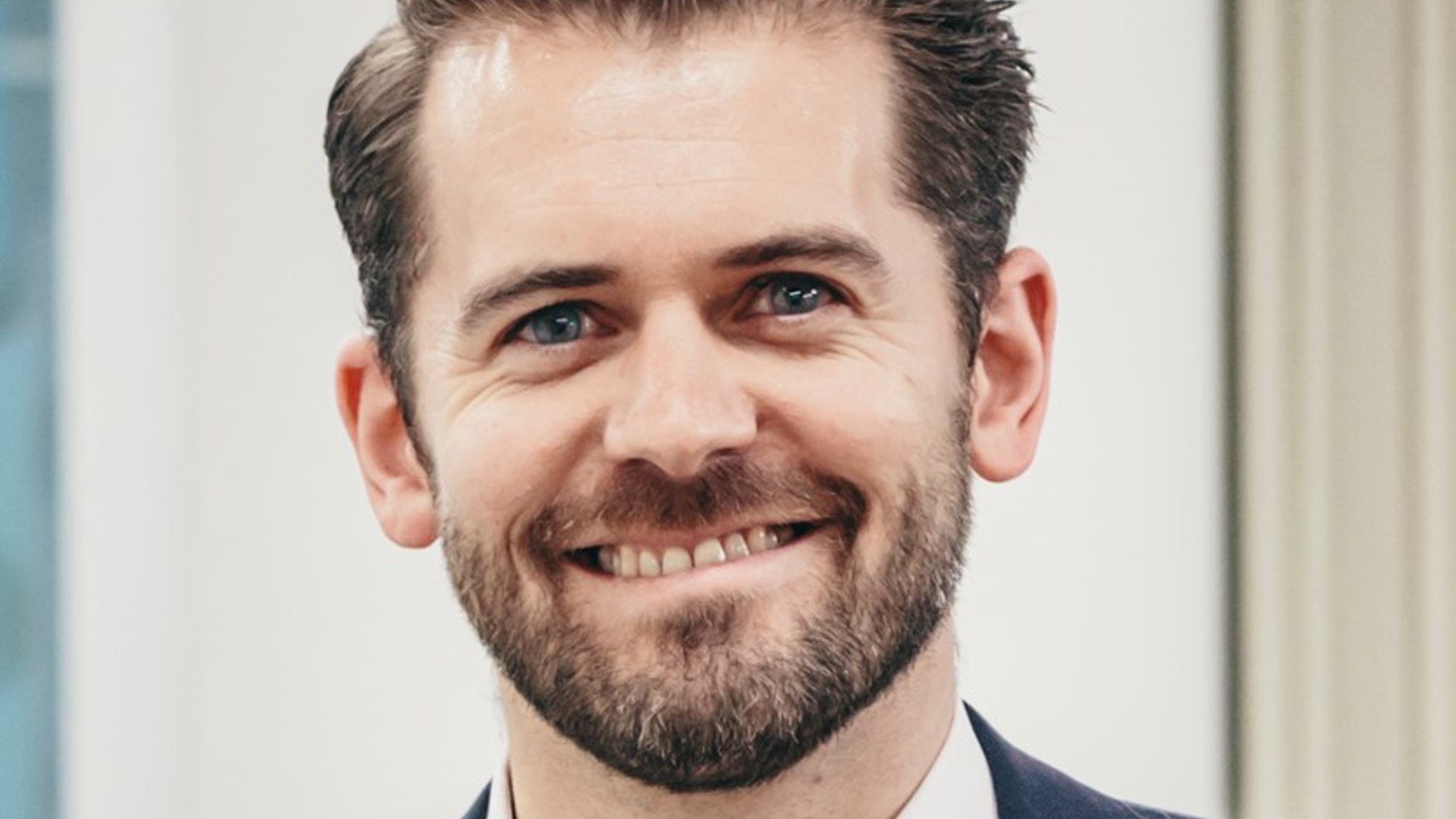 Laura: How you have seen innovation evolve at Santander over the last few years?
Stephen: When I stepped out of the business division, I joined a team that was largely set up as a 'satellite' to the to the core business. We knew that the goal was to learn quickly, bring some disruptive thinking to the longer term horizon.
This worked for the first 18 months to two years. It helped us bring challenge to the table, creating proofs of concept easily with a number of third parties and FinTechs. Because we were doing it separately to the core business, we weren't met with too many challenges connecting into legacy technology.
But, we found when we brought ideas back to the core business (for example, to scale an idea by piggy backing on existing customer base) we were met with a little bit of 'tissue rejection'. Questions were raised around  'is this too disruptive to our existing core?'; 'how should this be prioritized over the existing business priorities?'
That's why I brought the team a lot closer to the business. We now innovate and iterate on the existing core business lines and we bring the way we prioritize much closer to the strategy of the organization.
Laura: And is the role of the innovation team to ultimately stay close to the core business, or does the role change over time as the business goes through different phases?
Stephen: Finding the balance somewhere in the middle is the most important part.
The key challenge is finding where the innovation teams can work closely with the core business and the strategy functions. They can then decide together where the organization needs to be successful in the medium to long term. You need to enable an innovation team with the capability to do proper market exploration, discovery work, customer experimentation, validate and generate ideas that go beyond the short term. You can then begin to co-create a pipeline of opportunities that you can actually pull through the business overtime.
Laura: Are there other blockages to innovation that you have seen change across the industry?
Stephen: The industry has focused on partnership and collaboration in the last two to three years.
I've seen an enormous amount of progress in attitudes, expectations and awareness of what it takes to collaborate and partner. In particular, there are much better conversations up front on what a relationship should look like and a realization that collaboration partnerships can take many forms.
Laura: How have banks changed in the shifting innovation landscape?
Stephen: One of the things I've seen change is the skillset that we need in our team. Over the last few years we have significantly widened the skillset to include customer experimentation and technical validation.
We appreciated that one of the barriers to making decisions to scale or partner is our ability to learn and bring customer insight or technical insight to the table. If you want to do that quickly, you need to have the right research tools; for example we've experimented with providers that allow us to send a ten question survey to 100 people in a couple of hours and have some insights back before the end of the day. Without that type of quick insight you end up with decisions that are more heavily led by either your most senior individuals' belief on where the opportunity is, or on information that is widely available and accessible to everybody. If you're going to push for something distinctive, you need to open up wider to find the opportunity to innovate.
It doesn't take away from the fact that actually, sometimes, you do need a more time consuming insight. But it has different role to play.
Laura: I'd like to pick your brain on your experience of innovation best practice next. How do you and your team approach designing an innovation portfolio?
Stephen: Having a clear awareness of how different teams bring capabilities and skills to the table at different points is important. If I can reflect a little bit on the role; I feel like I've gone from being the leader of the team who people would look to for the answer to being the leader of a team that is trying to create the right environment with the right tools, the right capabilities and the right questions with the ability to avoid bias. This creates the potential for many people to be a 'genius' in the organization so the people closest to the products or the opportunity areas and problem statements are empowered to create and innovate.
Making sure that the innovation portfolio adds value comes down to being very clear as an organization and having a leadership team that can articulate what the strategic priorities are for the business. With this, the innovation team have a real foundation to work from.  Without clarity, it has huge potential for chaos, and with chaos comes more potential for that tissue rejection at later stage.
Laura: So, how do you incentivize teams to go after the right value? Is it enough to set out the vision?
Stephen: It does vary project by project.  One part is creating a team that's responsible for co-founding and shaping over the long term horizon. You want to have different members that have a responsibility on the different horizons for the outcomes. Also, ensuring that that team not only have their own individual accountabilities, but also a shared outcome or equal accountability for the goals. This sharpens everyone's focus to work more effectively and leverage each other's resources with respect for everyone's role is within the innovation life cycle.
That team also needs to be responsible for the commercial, strategic outcome and the economic outcome for the organization. It can't just be a team of people responsible for co-founding ideas. And if you do that, it is transformative in the way people focus on collaborating.
Laura: How well or consistently do you think that's done in the industry today?
Stephen: From my experience, not very. I think we're all trying to work out how to respond to a whole wave of new competitors. But, it's not just a case of seeing a feature launched by another incumbent or a big tech and then establishing how we might replicate it. The profile of our business would be very different to the profile of Monzo, a Starling, or a Coventry Building society. Every business will have a different makeup in its customer base and a different legacy technology to deal with.
Laura: Can you give us some specific examples of where you went after a valuable innovation?
Stephen: It was very clear in the early stages of open banking - certainly when you looked at the evolution of the Fintechs in that space - that the money management experience is going to be very important and there will be a number of business models. But, actually, the best outcome for customers depends on the time horizon and a full understanding of their needs and opportunities. So, we got into detailed discussions with the product and leadership teams.
We also partnered with a company called 'Personetics Technologies' which specialise in capabilities that enable a kind of nudging experience of personalized real time insight happening in your accounts. We experimented with the design and the implications to see how these could work more effectively together. Our core digital teams then began to pick up those journeys.
They pulled this through development to a proposition called 'My Money Manager'. I would say this was the start of our evolution into having this kind of offer as an everyday part of our value proposition.
Another example, which did not go through to final launch, had teams right across the organization - from branch staff, technical team and legal compliance team to our product functions - working on value proposition design and experimentation. I was hugely passionate about it. It was called 'Money Monsters'. A product  for kids to learn about the value of money as it becomes digital and contactless. We publicly experimented with it. We had an Instagram, signups… it was a very strong idea. But, with the investment that was available and the priorities of the business, a call had to be made. We had to accept that it would not fully launch and move on.
A final example is around sustainability and supporting customers to make more eco-friendly decisions on where they spend their money – a very valuable and growing space. We've recently launched a proof of concept with our partner called CoGo who categorize how and where people spend their money based on Open Banking data. They can show you your carbon footprint to try change the ways you spend money to lower your carbon footprint or give you options to offset it.
We've been live with this pilot for a few weeks and we're generating some hugely valuable learnings. One of my team principles is a phrase that 'value accrues to those who start early' - whether it's learning, whether it's training algorithms for its data, whether it's proof of business model - so the best thing for us to do is work at how we learn quickly.
QUICK FIRE QUESTIONS
If one thing was missing from most innovation portfolios today it is…
…proper market and customer discovery at the very early stages to fully understand the problem before jumping to idea generation.
If you want to create more incentives to innovate you should…
…focus on methodology and on the environment over the three time horizons so that you are not relying on one or a few people to be a 'genius'.
If you want to innovate faster you need to…
…have the capability to learn and bring customer insight to the table - very quickly - so it's customer led.
If you want to create successful innovation partnerships you need to…
…be candid, open and manage expectations effectively from the start.
If I could change one thing about how innovation works today it would be…
…voting rights in relation to where people focus next (if they are too close to the now). Opportunities three years out look different to where the core business focus is today.
If other industries could learn one thing from banks about innovation it would be….
…how to focus on better outcomes for society as a whole - the industry has worked together to form a better environment for collaborating across many dimensions.