In part four of our innovation interview series, Laura Petschnig spoke with Gráinne Allen, Director of Food & Innovation at McDonald's UK & Ireland.
Gráinne has been described as "one of the top 10 food product developers in the country". With over 30 years in the food industry, Gráinne has a unique level of experience across a broad spectrum, which includes all chilled, frozen, produce, and ambient foods, together with  gifting, and has run many multi-million pound product strategies in retail, manufacturing, food service and brand.
Gráinne's work is firmly based on her unparalleled breadth and depth of knowledge in all aspects of the Food Industry, particularly in the fields of innovation, strategy, best practice, and change management for businesses such as Marks and Spencer, Sainsbury's and Whitbread.
Gráinne is Visiting Professor at the University of Ulster Business School where she is determined to encourage and support the young people who will be the innovators of tomorrow. As Director of Food and Innovation at McDonald's, Gráinne is leading innovation and product direction across a number of strategic projects and categories.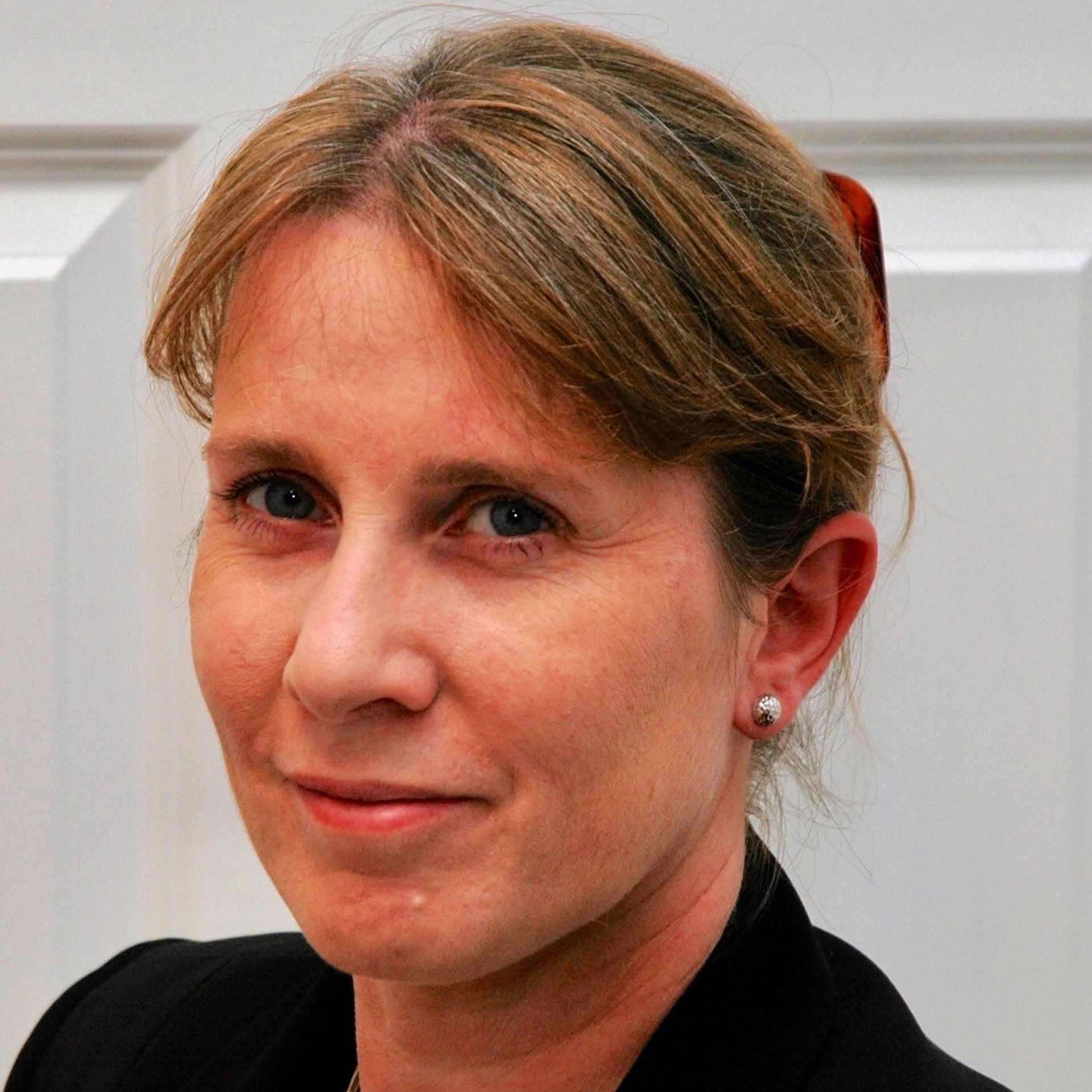 Laura: 'Food innovation' sounds fascinating. Could you give us an overview of what it covers?
Gráinne: I've worked in the food industry for 32 years across retail, manufacturing, small brands, challenger brands - and now – quick-service restaurants too. And there are some common principles.
Every food strategy I've ever worked on started with the founding principles of 'who is our customer', 'who are we cooking for', 'what is the occasion' and 'how can we best deliver to a customer need'. That's really where my heart and head always start - with the customer.
And good food strategies tend to be looking out to the next three to five years, not just for the next year. I like to use the structure of 'think, plan, do'.  We 'do' now what has been laid down in the previous plan for the next 6 to 12 months; we 'plan' the next 12 to 18 months concretely; and I'm 'thinking' about the next 2, 3, 5, 7, 10 years. The latter sounds dramatic as it's hard to predict ten years out – but you do need to cover long-term, technical innovation in that way – what seeds do I need to plant today for tomorrows innovation? For example, lab grown proteins are not going to happen overnight and the customer is not yet ready for them. But we do need to watch this carefully, considering the impact of food choices on sustainability. Solving some of these big challenges will take time.
Laura: You have seen many different businesses up close. What are the differences between how a supermarket and a restaurant business innovate?
Gráinne: The fundamental principles are the same, where innovation is grounded in resolving customer needs, business strategy and making product that fits commercially, operationally and delivers against key values around quality, sustainability and service.
In practical terms, the size of the ranges in retail are much wider with more options, the customer need states are broader – for example, from eat now to stocking the store cupboard. Category management is critical to prioritising areas of growth which in turn sets the ambition and defines the innovation priorities from there. 
When it comes to restaurants – the customer need is all about food for now, whether eat in, takeaway or having a delivery.  The occasion plays a big role – from a quick lunch or a treat meal with the family.  Menu and innovation strategies are derived from those occasion strategies, ensuring choice, balance and  innovation, for example,  the new channels that have accelerated recently to deliver the best in-home restaurant experiences.
Laura: When thinking about 'who you cook for', how do you answer that for a business like McDonald's or for a supermarket – both of which are meant to have mass appeal?
Gráinne: When I came into McDonald's, we started with "what are the things we're famous for?" and "what do customers generally come to us for?". That has to be an anchor.
Then, we think about customers in different ways.
customers we're retaining and keeping interested;
customers from whom we want to regain a love for the brand; and
customers who don't interact with the brand, who are new.
The idea of relevancy and - being more relevant to more people more of the time - is important for any brand. But, it's making sure that we do it well across the different aspects of customer retention, regaining or attraction. For all of those, we need to link to our food narrative in different ways, whether it be on the food itself, on the brand, or by the emotional or functional connection.
Laura: How do you make sure that longer-term issues get enough attention (and funding) alongside this? 
Gráinne: At McDonald's one of the ways we are looking at doing this is to create an incubator for innovative ideas that come from our suppliers. Suppliers would be funding their own innovation projects and bringing them in to us as ideas to validate – and test whether we should be investing in them. It aims to be a really positive forum to be able to think about an idea that works for them, us, and the customer.  
Specific ideas are of course confidential to each supplier and as a company you need to build up a lot of trust to be able to access them.
Laura: Can you reveal some specifics of how you innovate? For example, what did it take to develop the Christmas menu we just saw over the last couple of months?
Gráinne: 2021 felt like unusual times to many people of course, so it was important to understand what that meant for flavour trends and what customers wanted this Christmas season. We listened to thousands of customers quickly to get a sense of how they were feeling, what they wanted.  No surprise they told us the flavours that they love at Christmas are cranberry, mature cheese, chutney – people just wanted to keep it quite 'real'.
So we built concept ideas with drawings to bring them to life. We put that back into customer testing and validated the ideas that customers really liked. The ideas that bubble up to the top that are the most popular with customers. For example, the Festive Pie – a mince pie version of our apple pie. Then the chefs start to really create them 'physically' and play around to get the flavours right. That's when we go back to customers in restaurants with actual products, get them to score them and test everything again. Once you've gone through those loops you can start rolling out across restaurants.
Laura: How do you make sure that at the right points you break out from that process and go beyond what customers are asking for now?
Gráinne: It depends on the type of innovation. Some of it is iterative to the core competencies that you're known and loved for. Often there is a lot of opportunity in making those lines bigger and stretching them to their full potential.
For example, our breakfast McMuffins are famous and iconic. So I'm thinking about how we bring something else to them that is believable for McDonald's. There is also loads more that we can do with concepts like sharing packs. Are we stretching it as far as we can? At the moment probably not. But is that in the plan? Yes.
Then there are developments that take longer and that you have to start well before they are popular. Developing McPlant took about three years to get absolutely right. We had to focus on many aspects such as texture, and visuals alongside great taste and flavour balance. One of the things we are famous for is delicious cheese melting down in our burgers. That was our obsession for a long time - how do we get as close to this in a McPlant version?
Laura: Beyond the food itself, what else do you see as important innovation drivers now?
Gráinne: As we go from being a restaurant with a 'drive thru' to being omni-channel - with delivery and click and collect, the food mission of the customer is changing. For example, if you are ordering delivery for the family to share versus coming into the restaurant, they're different emotional connections with food, different contexts etc.
We need to make sure we have the right menu for our customer's food mission. And again, we have a very broad church customer base so we've got a lot of people wanting to be satisfied for different reasons and different food missions. But we need to anchor all of it on what we're famous for – delicious, consistent quality at pace.
We also have a packaging counsel looking at how to make product packaging work alongside the proposition. Delivery packaging is very interesting and complex. You are trying to deliver hot food crisp and hot, and cold food cold, perhaps all in the same bag on the back of a bike ten minutes down the road. That makes you think about what else keeps heat in and lets the steam out? That's where we are looking, at analogous areas where the technology either does this or has moved on. So we ask ourselves, can we do anything with that?
Laura: What are some of the tools and processes you use to innovate?
Gráinne: Testing capability is important. What we do is test lots of different ways that we can do things. I'm playing around with some things that I might just put into the delivery kitchens at first. Then, I'll test through two or three delivery kitchens and see how the customer responds to it. Ideas will go through a risk filter looking at customer satisfaction, the risk to the brand, and overall commercial risk. That is important. But testing allows us to stretch our thinking.
At McDonald's we have the Chef's Council which is dealing with the next development season, getting up to the top of the funnel and bringing to life specific briefs.
We've also got a Nutrition Innovation Council. This looks at how we are progressing against our plan for change and how we deliver a balanced menu.
Laura: Across those teams who do you give which briefs and incentives to? Who has to go wide and who cuts down and filters out?
Gráinne: The example of how we use the Nutrition Innovation Council is interesting here. At the start, there is a proposition, a food mission without restrictions. If we then have something we believe in we test the nutritional aspects through the Council - a separate team with a separate set of expertise - who come at it with a completely different point of view.
To widen ideas we also use a Dragons' Den, where suppliers are thinking about their fresh ideas that could work for us in future.
Laura: And finally, how do you make sure you kill the right ideas?
Gráinne: Innovation is like a big funnel. So, you start off with many ideas - I am inundated with great people with great ideas. The path of getting an idea all the way to the customers then includes a lot of questions. Does it work for the customer? Is it commercial? Can it be consistently manufactured? Can we get it to the quality that we want for the value that we need to sell it at? Is it nutritionally sound? Is it slick, is it legal, is it ethical, is it sustainable?
Every one of those questions is a quality process and commercial process and has steps behind it.
So there are many ideas that start off great but end up on the cutting room floor. Any innovator will tell you that the day that you stop putting things on the cutting room floor is the day that you think I shouldn't be in this. I still get a thrill from seeing a product that's come through this process and onto the shelf or on a menu for customers to enjoy.
QUICK FIRE ROUND
If one thing is missing for most innovation portfolios today, it is…
…budget.
If you want to create more incentives to innovate, you should…
…make the process really clear and tangible.
If you want to innovate faster, you need to….
…start earlier.
If you want to create successful innovation partnerships you need to…
…have real trust and clarity of the end goal. Plus ambition.
If you could change one thing about how innovation works today, it would be…
…linked to collaboration and co-creation and everybody understanding that the earlier they can be involved and can collaborate and co-create the better the innovation will be.
If other industries could learn one thing from food businesses about innovation, it would be…
…how chefs innovate when they get together – through teamwork and skill. Many chefs don't even need to speak to each other. It's like watching an orchestra, like magic. And of course, it's actually a very practical thing. Other industries probably sit with pieces of paper, spreadsheets and screens whereas in food the best way to innovate is in the kitchen with your hands on food playing around with it. I think there are a lot of parallels to draw from this – and lessons about 'actual doing' that other industries could learn from.