Newspaper columns in recent weeks have been peppered with stories of skyrocketing supermarket prices and accusations of corporate profiteering. So we took a look at the numbers. Have retailers really responded to supply disruptions and a surge in panic buying by hiking prices, or is something else going on?
At first glance, the prices of some in-demand items have increased. In February and March (the latest months for which data is available) the price of dry pasta rose by 5% per month, while disposable nappies, basmati rice and household cleaner went up by 3%, 2% and 1% respectively. But there are three things to bear in mind.
First, price fluctuations for these products are not uncommon. The price of pasta rose or fell by more than 5% in five of the previous 12 months. The story is similar for nappies, rice and household cleaner. Indeed, the February/March price changes were below average.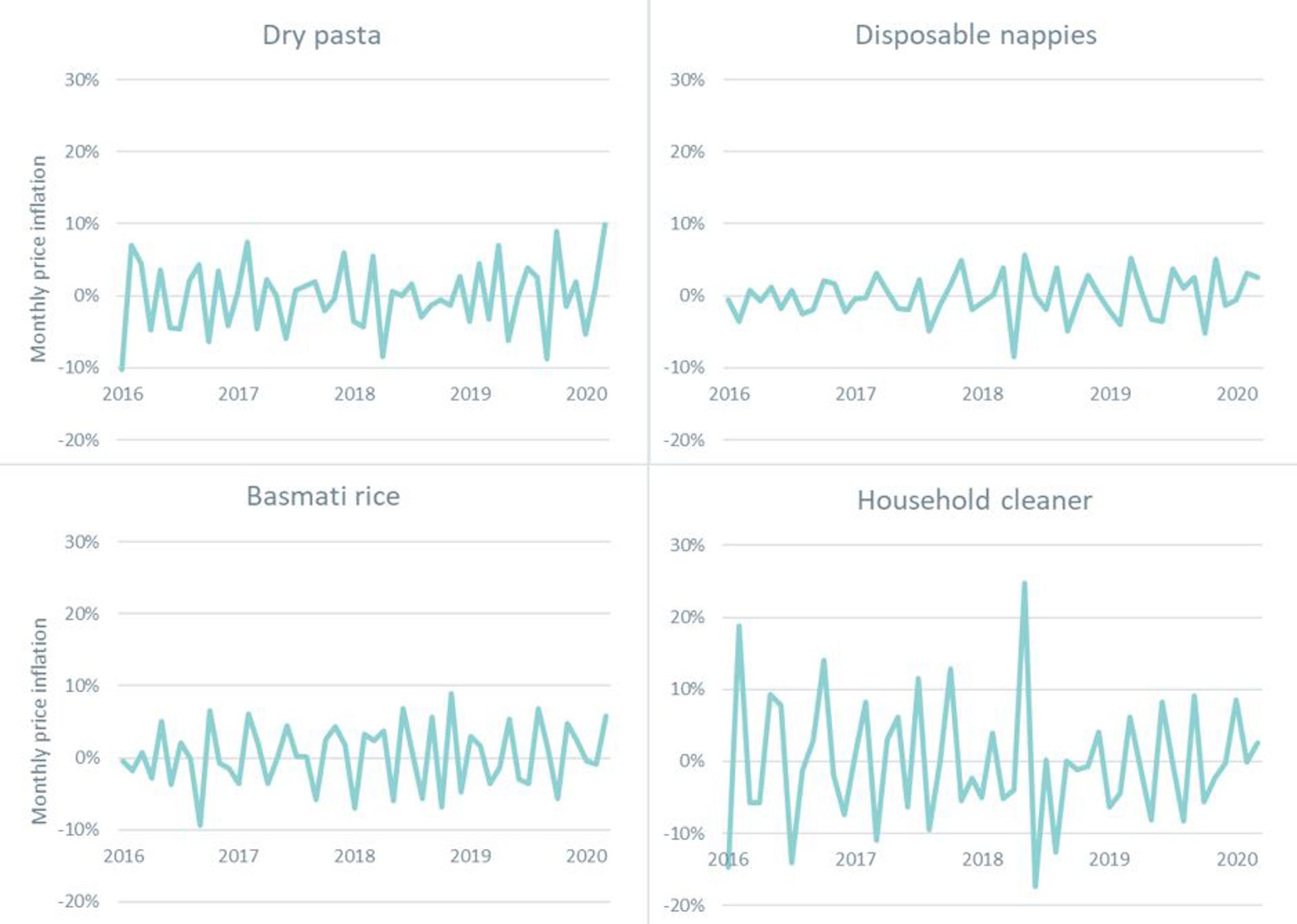 Second, the prices of many high-demand items barely budged. Two-thirds of what the Office for National Statistics considers to be 'high-demand products' registered monthly increases of less than 0.5%. Canned meat, canned fruit, multi-vitamins and liquid soap all fell in price.
Third, we found that demand for some products surged by several hundred percent. Tesco boss Dave Lewis said that "in certain categories we were selling seven weeks' worth of sales in five or six days". In addition, there were huge swings in commodity prices and other big changes to input costs, yet in these categories we observed price increases of less than 1%. Microeconomists would never typically have predicted such minor changes in light of the increased demand.
The real story seems to be how little prices have moved during the crisis
In the interest of keeping prices steady, it appears that the effect of the demand swings has been felt in other ways, including the reduced availability of key items, rationalised product ranges and fewer promotions.
The evidence here is much more striking. In a normal month, the 20 high-demand items that the ONS tracks are out of stock in only around 4% of stores. In March they were unavailable in more than 40% of outlets. Unsurprisingly, the item in shortest supply was toilet paper, with 85% of shops reporting stock issues. But rice, pasta, soap, tissues, painkillers and canned food were also disproportionately affected.
As for promotions, in the pre-Covid era high-demand products were on sale in 5% to 15% of stores. In March, this was down to less than 2% as most shops halted multi-buy offers in an effort to keep stock on the shelves.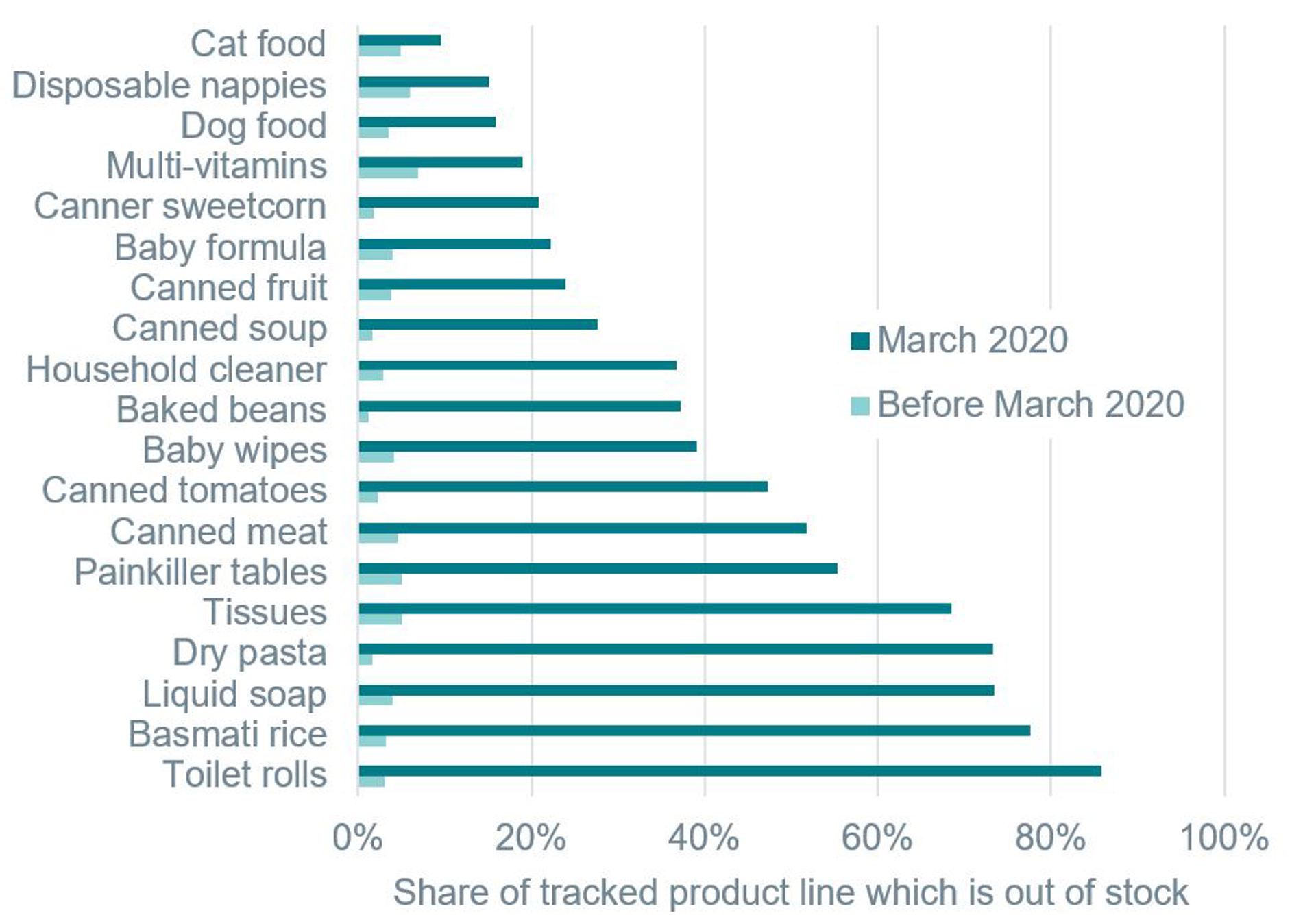 Consumers may be spending more on groceries overall and they may well need to switch product lines because their normal buys are out of stock. There are also likely to be fewer special offers for savvy shoppers. And yes, with people spending more time at home, demand for staples is likely to go up. But from what we have seen so far, skyrocketing prices are not the story of the coronavirus pandemic – despite the lurid headlines in the press.