The aim of our project with Santander was to help the Customer Centre integrate the Behavioural Economics (BE) toolbox with its research and to demonstrate this through applied research on a topic of interest: how HORECA companies are being affected by COVID-19.
In this research, as it is the case in most customer-linked research, it is crucial to analyse and understand consumers' changing behaviours to evaluate to what extent business models are being affected. Behaviourally informed research provides an innovative way to evaluate risks and opportunities.
The BE toolbox and market research
The project was split into two parts:
Providing the Customer Centre with an overview on how the BE toolbox can help to improve the research techniques used at Santander. We did this via presentations, which informed and provided suggestions to the Customer Centre.
Conducting behaviourally informed market research on HORECA companies, using Santander's Point of Sale (PoS) data & information gathered through primary research in the form of a behaviourally-informed survey. The survey helped us to understand business characteristics and adaptive behaviours and answer the question 'Do customers who adapt have a better chance of survival?'.
Specifically looking at point number two, testing the hypothesis we jointly generated with the Customer Center, we found that the use of financial levers to adapt was quite homogeneous between different clients. However,  those performing relatively better, were significantly more proactive in deploying operational and strategic changes in their businesses.
Figure 1: Do customers who adapt have a better chance of survival?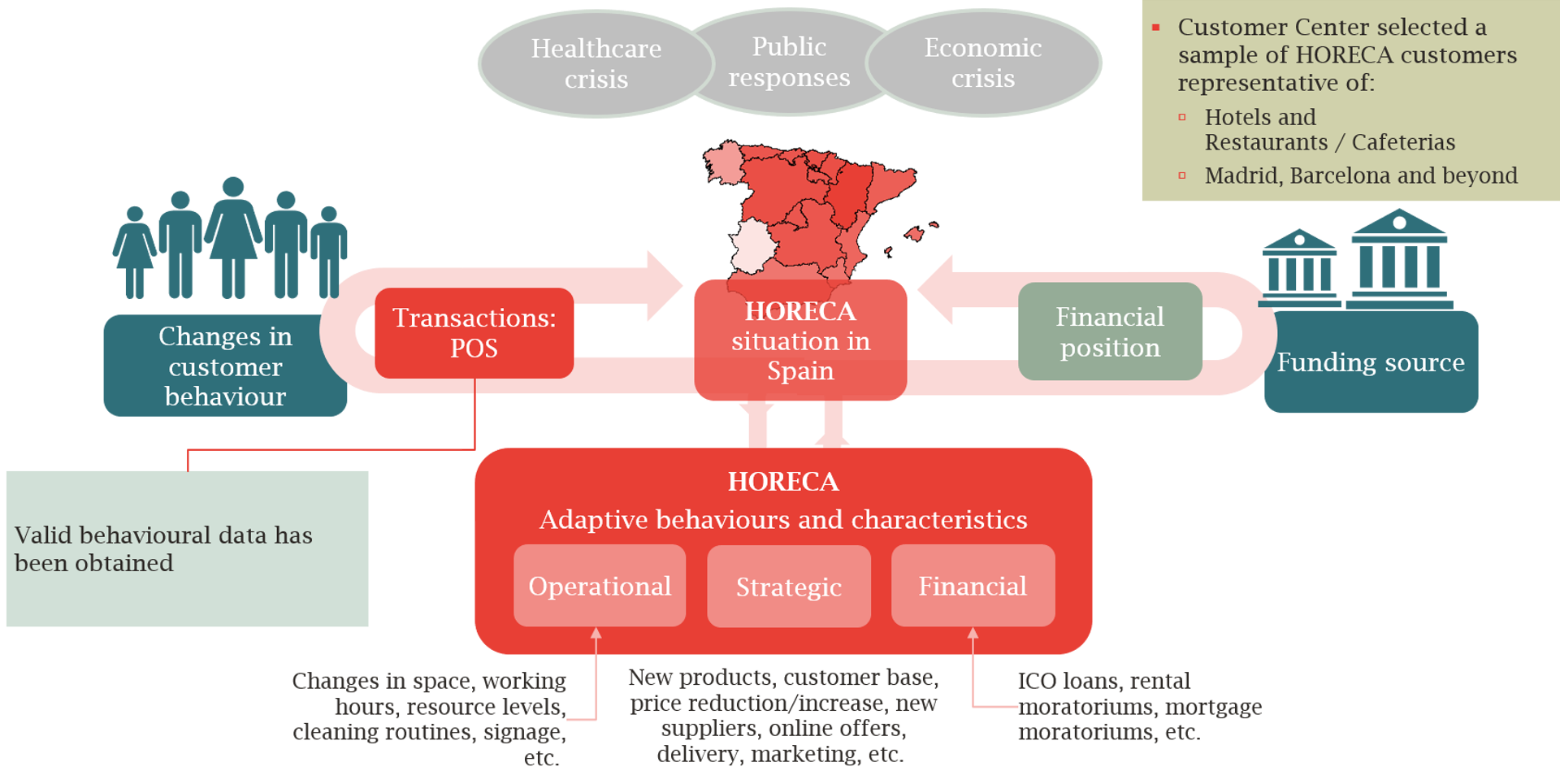 Source: Frontier Economics
Integrating BE tools with customer research
Weaving BE tools and techniques, including the use of high frequency behavioural data identified through PoS, into customer research can provide solid information going forwards to help with mitigating risk and with identifying levers to support clients through challenging moments. Santander has now integrated the BE toolbox with its research and is able to continue supporting clients to a high degree.