Geospatial data, otherwise known as location data, plays a significant role for business success, individual convenience and public sector delivery.
It tells us where people and objects are and underpins key services used by organisations and individuals daily. Frontier Economics was commissioned by the Geospatial Commission to develop a structured approach to measuring and assessing the economic, social and environmental benefits associated with geospatial data investments in the public sector.
The guidance is a practical resource to value improvements in location data and/or the wider geospatial ecosystem particularly for public sector bodies when building a business case for investment. These investments include creation or acquisition of new data assets, improvements to or maintenance of existing geospatial data assets, or efforts to support the wider ecosystem.
Framework for appraising geospatial investments
The framework for appraising geospatial investments contains seven steps.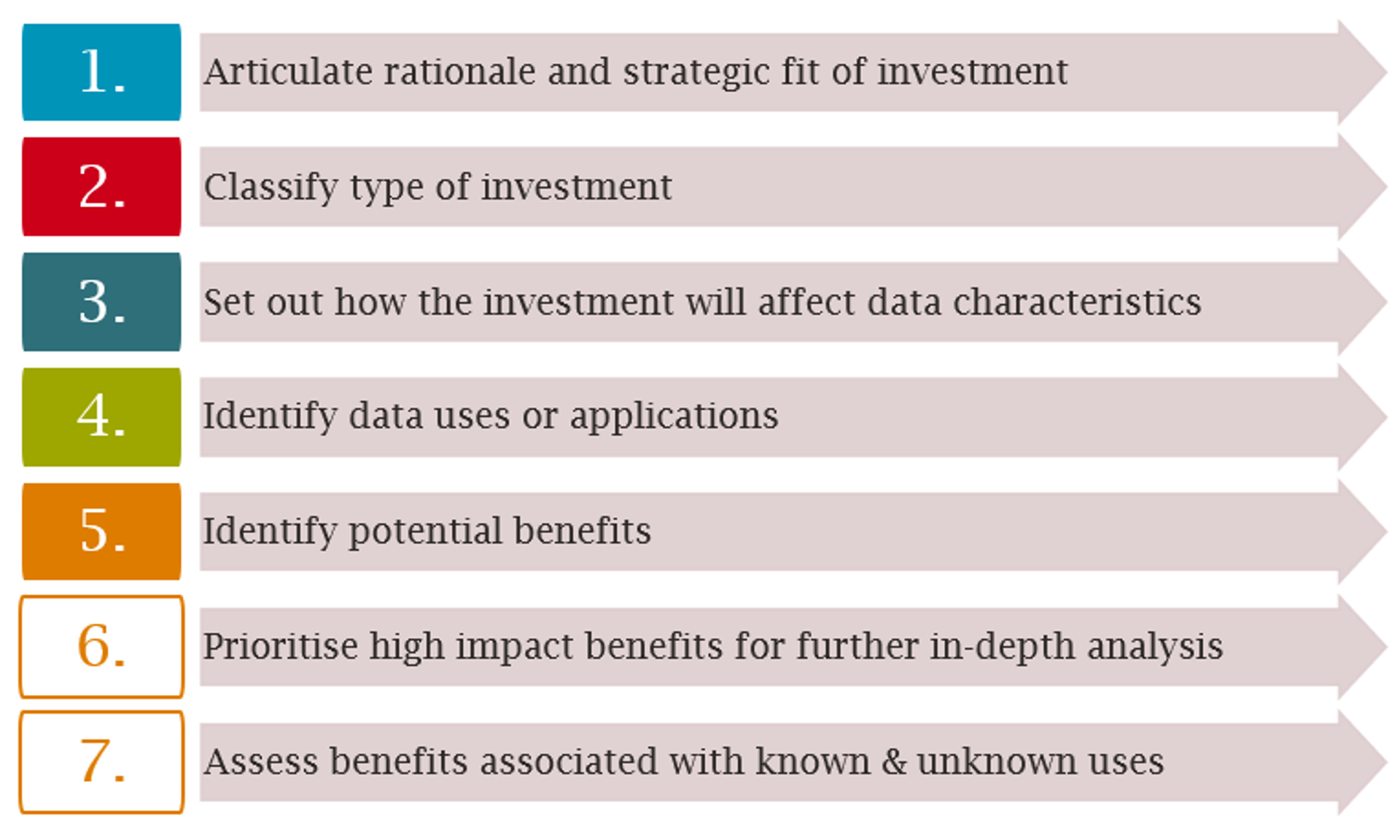 The first five steps of this seven step framework involve development of a conceptual theory of change. This theory of change articulates the rationale behind the intervention, classifies the investment, links it to specific data characteristics (if relevant) and identifies use cases and their benefits. In doing so it enables the user to map out the expected pathways to impact and value.
Steps 6 and 7 relate to the empirical assessment, quantification and monetisation of the benefits included in the theory of change. In general, the user should estimate the value of each use case in full and then consider the specific impact of geospatial data. This approach is broadly applicable and can cover different types of benefits.
Theory of change
Implementing this framework will involve development of a theory of change. Theories of change prompt the appraiser to identify key aspects of an investment and highlight the causal link from inputs and activities to expected outputs, outcomes and impacts. These are helpful in theoretically stress-testing the relevance of potential investment options.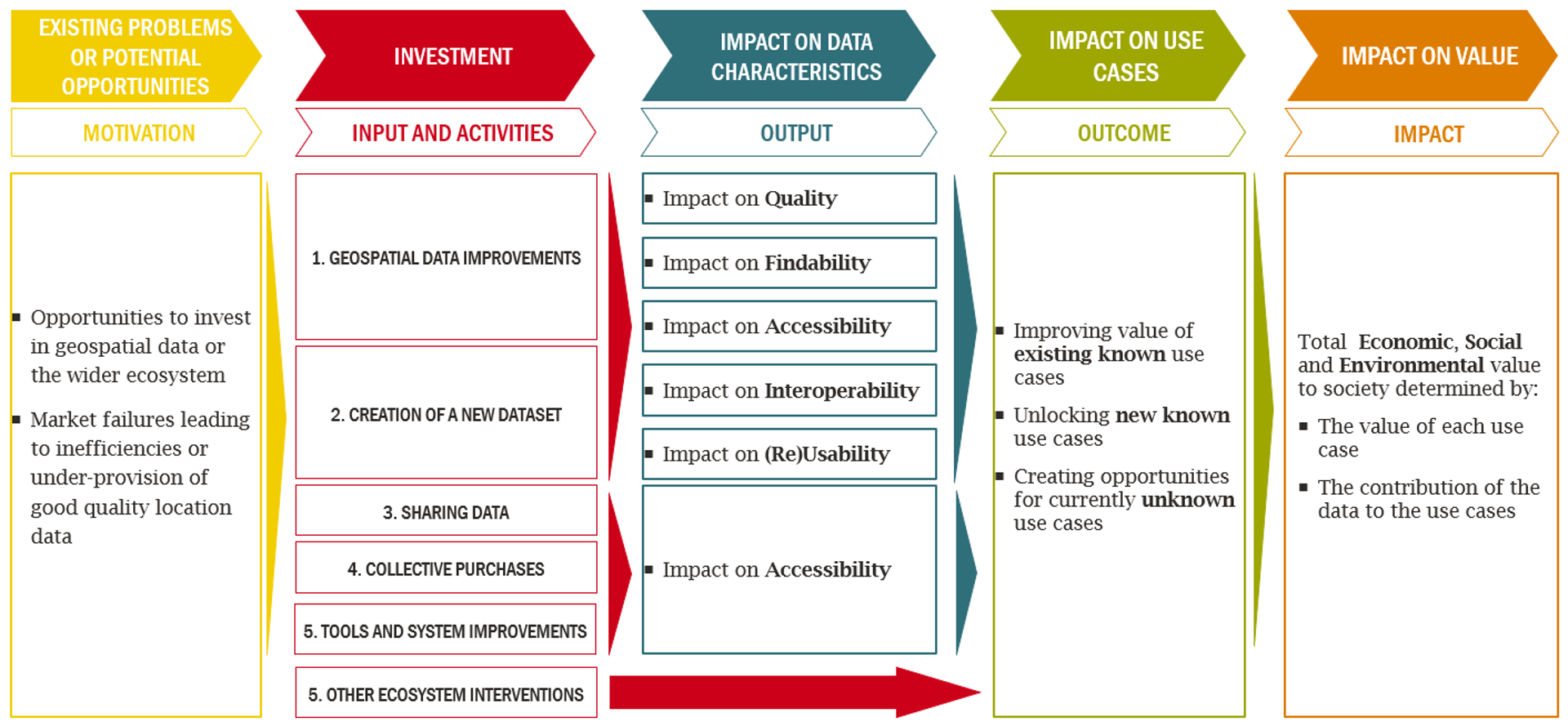 Assessing impact on value
When assessing the Impact on Value, readers should consider a prioritised set of impacts based on whether they are:
Expected to generate the largest economic, social and environmental impacts
Perceived to be most important to stakeholders
Quantifiable via proportionate analysis
Approaches to assessing value may be (i) fully quantitative when use cases are known and more certain, (ii) indicatively quantitative, reflecting use cases and applications which are relatively uncertain or challenging to estimate, and/or (iii) qualitative, where use cases and applications are the most uncertain and difficult to predict.
To find out more about the research you can download the full report here.
For further information please contact media@frontier-economics.com or call +44 (0) 20 7031 7000.